OUR HISTORY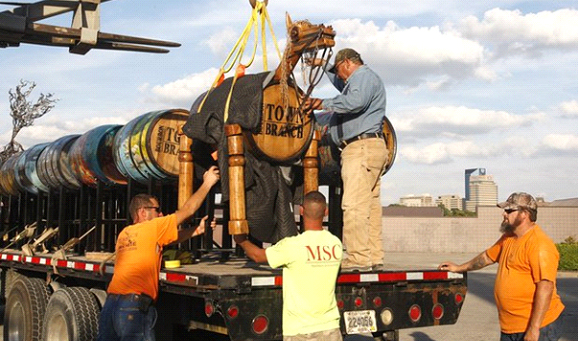 30+ YEARS EXPERIENCE
Wilhite Limited Inc. is a private, locally owned, non-union business providing crane rental, machinery moving and steel fabrication and erection services to the Central Kentucky and surrounding area. We were incorporated in 1984 and have been consistently serving the community since then. We have been at our current location since 1992.
As professionals in our field, Wilhite Limited is able to provide it's customers with all the services they require for their crane rental, machinery moving, and steel fabrication and erection projects. We have an extensive fleet of equipment including cranes ranging in size from 12 ½ ton to 110 ton. Whereas most companies require a 4 hour minimum or more, we offer a 2-hour minimum on all crane rentals 50 ton or less. All of our operators are highly qualified (NCCCO CERTIFIED) with extensive training and experience.
To ensure the best service and meet the needs of our customers, Wilhite Limited, Inc. maintains a wide range of skilled employees. We have a dedicated work force of forty+ employees; many being with the company for 20 years or more. We have highly skilled certified welders, NCCO certified crane operators, millwrights and ironworkers on hand. We diligently adhere to all OSHA policies and maintain and enforce a company safety policy.